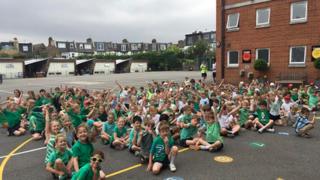 Schools in London and around in the country are having a special day to raise money for the people affected by the fire at Grenfell Tower.
The campaign is asking pupils and staff to give £1 to charity and to wear something green for the day.
The official Green for Grenfell Day is Friday 23 June, but some schools have even started early!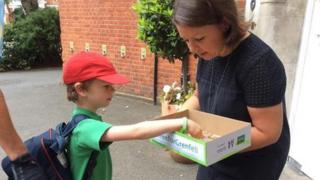 Newsround
Many schools are sending the money they raise to the Kensington and Chelsea Foundation Charity which is based in the local area.
The idea is to do some fundraising to help and to show support for those who've lost everything in the fire.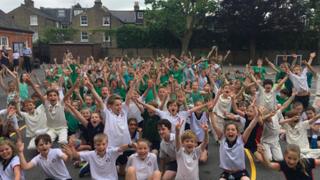 Newsround
If your school is doing something special for Green for Grenfell Day, send us a picturetonewsroundcomments@bbc.co.uk
You must ask your parent, teacher or guardian for permission before you send us a comment and a photo.
We may show your comment on our website or in our TV bulletins. We'll show your first name and which town you're from - but we won't use your details for anything else.