Thousands of people in New Zealand have got together to perform the world's largest Haka.
It's a traditional ceremonial war dance that's one of the most famous parts of any rugby match against New Zealand.
Usually it's scary enough facing rugby players doing it but imagine seeing more than 7,000 people take up the challenge!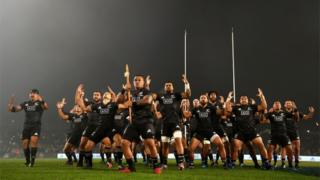 Getty Images
They had to perform for five minutes to break the record, which had been set before in 2014 with just 4,000 people.
Take a look at gigantic Haka... if you dare!