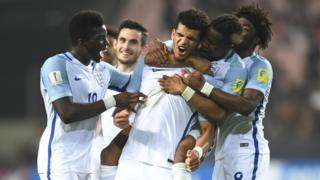 AFP/Getty Images
England have made it through to the football Under-20 World Cup final for the very first time.
They beat Italy 3-1 in the semi-finals and will play Venezuela in South Korea on Sunday.
Previous under-20 sides hadn't won a single game in the tournament for the last 20 years!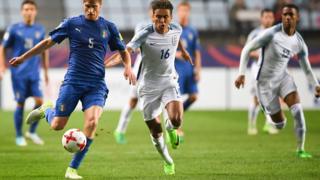 AFP/Getty Images
By getting through to the final, they will either finish first or second in the tournament.
This will be the best performance for England's under-20 team since it came third back in 1993, when it lost in the semi-final to Ghana.
The under-21 boss Aidy Boothroyd praised the team, saying: "They are a group that can score goals in a variety of ways."