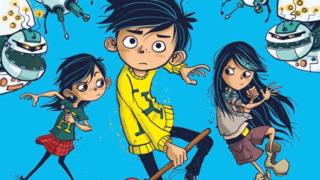 Scholastic/Simon and Schuster
Author Michael Rosen has announced the books up for the 2017 Laugh Out Loud Awards, known as The Lollies (get-it? L-O-L-ies).
The Lollies are awards for the funniest children's books and you get to vote for the winner!
This year's judges, including CBBC presenter Katie Thistleton, chose a shortlist from more than 130 books.
Here are the best of the bunch: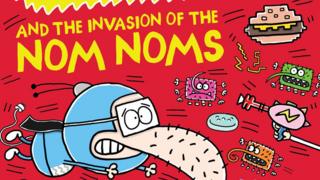 Scholastic/Egmont
Best Laugh Out Loud Book for 6-8 year olds
Thimble Monkey Superstar by Jon Blake and Martin Chatterton
Hamish and the Neverpeople by Danny Wallace and Jamie Littler
Eddy Stone and the Epic Holiday Mash-Up by Simon Cherry
Future Ratboy and the Invasion of the Nom Noms by Jim Smith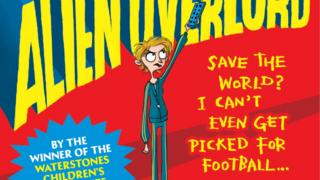 Scholastic/Nosy Crow
Best Laugh Out Loud Book for 9-13 year olds
I Don't Like Poetry by Joshua Seigal
The Best Medicine by Christine Hamill
My Gym Teacher is an Alien Overlord by David Solomons and Laura Ellen Anderson
AniMalcolm by David Baddiel and Jim Field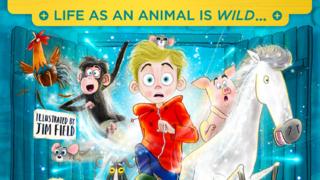 Scholastic/Harper Collins
The winners of these categories, as well as a Best Laugh Out Loud Picture Book, will be announced at a ceremony early next year.
It's the second year the competition has been running. Last years winners were....
Picture Books: I Need a Wee by Sue Hendra and Paul Linnet
For 6-8 years: Badly Drawn Beth by Jem Packer and Duncan McCoshan
For 9-13 years: The Parent Agency by David Baddiel