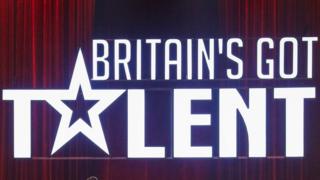 PA
It's that time of the year again - the grand final of Britain's Got Talent!
The acts have been battling it out this week in the semi-finals to grab a place in Saturday night's final.
But who will be crowned the winner of 2017? Will it be one of the youngest contestants eight-year-old Issy or nine-year-old Ned?
Or will it be pensioners Malcom and Henry who together form the Pensionalities?
This chat page is now closed. Here are some of the comments you sent in.

Your Comments
Daliso Chaponda the comedian should win because he is unique and a comedian has never won before. I think he's hilarious!
Sam, 12, Oxfordshire
I think DNA should win because they're amazing! And also Issy because she's great at magic.
Milano, 8, London
My favourite this year is MerseyGirls, but I think that DNA will win!
Mathew, 11, Liverpool
I think who should win Britain's Got Talent is Matt Edwards because he's sooo funny and he's a magician as well which I think is amazing. I think Matt Edwards deserves to be crowned BGT 2017 winner.
Roma, 11, Torfaen
I think that Issy should win because her magic tricks are amazing!
Bethany, 8, Cambridgeshire
I think either Issy, Matt, or Ned should win.
Jack, 9, High Wycombe
I hope DNA win because it'll be cool for a magic act to win.
Sinead, 13, Belfast