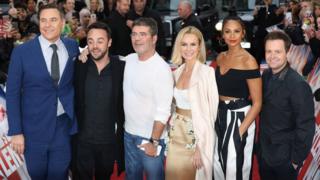 Getty Images
The finale of Britain's Got Talent will be moved from Sunday night to Saturday 3rd June at 7.30pm.
ITV said that they've chosen to move the finale from Sunday night because Ariana Grande's 'One Love Manchester' benefit concert will be on at the same time.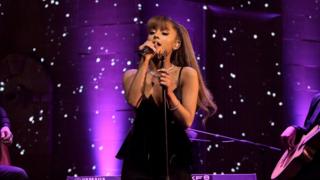 Getty Images
Ariana Grande will be singing at a concert in Manchester, to remember the victims of the attack at her show last Monday.
Twenty-two people died in an attack after her show last Monday in Manchester Arena.
Ariana is offering fans who were at the show free tickets.
Click here for advice if you're upset by the news.
She will be joined by stars including Justin Bieber, Katy Perry and Niall Horan.
A spokesperson at ITV said that the organisers wanted to avoid having the BGT finale on at a time when it could distract from the concert.
They said: "Ariana Grande's 'One Love Manchester' benefit concert is bringing artists and the public together, and will raise funds for the Red Cross's Manchester Emergency Fund. ITV and Britain's Got Talent have no desire to distract from this important cause, so we have taken the decision to move the Britain's Got Talent Final from Sunday night."