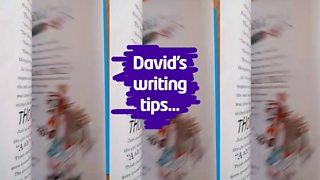 Walliams' writing tips: 'Make baddies funny'
Ever wanted a famous author to surprise your school assembly and give you writing tips?
Well, that's what happened to pupils at a London school when David Walliams turned up one morning.
The author and Britain's Got Talent judge surprised a hall of 200 children and gave some top tips for becoming a writer.
He also read extracts from his books, including Gangsta Granny and Windy Mindy from The World's Worst Children - the follow-up has just been released.
Watch the clip to see more.