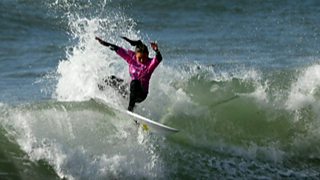 How do you win in surfing?!
Hold onto your surfboards, because surfing is now an official Olympic sport.
It will be tried out for the first time at the Tokyo 2020 Olympic games.
Some of the world's best surfers will be competing against each other to win the gold medal.
But just how do you score points in surfing?