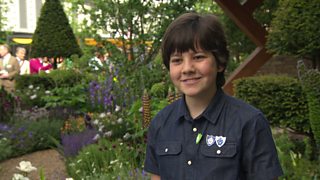 'It's like the FA Cup but for gardening!'
Meet George - he wants more children like him to get outside and get into gardening.
He met Newsround at the world famous Chelsea Flower Show, where top gardeners show off their best designs and compete for awards.
George is an ambassador for the Royal Horticultural Society, which runs the show, and he even has his own blog.
Watch his video to find out what's so great about gardening.