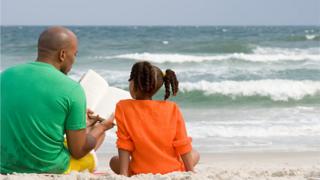 XiXinXing
How do you spend your holidays? Working hard on homework, or filling your time with fun?
We're asking because a head teacher has said that school holidays shouldn't be spent studying.
Dr Tim Hands, from Winchester College, thinks you should do different things that you might not have time to do when you're at school.
However, he still thinks it's a good idea to keep reading and practising music if you play an instrument.
This page is now closed. Thanks for all your comments.
Your Comments
At the Easter holidays, I got 24 tests in preparation for my SATS. I think this is outrageous because holidays are meant to be fun for you to spend time with your family.
Aimee-Rose
It should be banned because you need to enjoy your holiday and have fun.
Kieron, 7, Lancashire
Holiday homework should be banned because the holiday is supposed to be a break.
Eva, 11, Birmingham
I think that holiday homework should be banned. Holidays are for relaxing and spending time with family. But, revision is important for people who do have exams and they can still have fun in the holidays.
Jessica, 16, London
I find that teachers are missing the point on holidays. We have holidays to have a break from school and relax, but giving homework just breaks the point of having holiday.
Juliette, London
Our school doesn't give us homework on big holidays.
Lucas, 7, Devon
At my school we don't get any as we got a new Head of Academics which made holiday homework optional. I totally agree with the headmaster. Children should maybe do a little bit but not be forced to do it while they should be enjoying their holiday!
Josh
I think holiday homework should be banned because the holidays should be a fun to meet with your family, friends and people you haven't met in a while - not time to be stuck indoors for 2-3 hours doing homework.
Oscar, 10