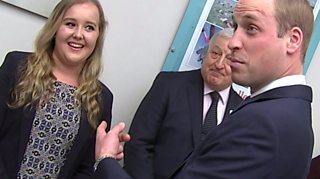 The interview Prince William couldn't forget
Prince William does lots of interviews, but there's one that he definitely hasn't forgotten about.
In 2009, 10-year-old Alice interviewed him for Newsround. She'd had cancer treatment at The Royal Marsden, a hospital that Prince William supports.
But like every good journalist, things didn't quite go to plan for Alice - she got the prince's name wrong, calling him Prince Harry instead!
Eight years on, he's been reunited with Alice, but does he remember her slip-up?
Watch the video to find out.