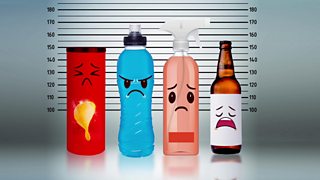 What are the hardest things to recycle?
Milk cartons, egg boxes, cereal packets - many of you might recycle products like this at home.
But did you know that some things are easier to recycle than others?
The more different materials that are used to make packaging, the harder it is to recycle.
The Recycling Association has released a list of the good and bad guys.
For example, some crisp tubes can have a metal base, a plastic cap, a metal lid that you tear off, and foil lining the inside of the container. That's four separate materials!
Jenny has been looking into how different materials are recycled - and which ones are the worst offenders!