Footy fans from across the globe have been having their say on who they think should take the title.
But voting is now closed for the BBC Women's Footballer of the Year 2017.
The winner won't be announced until May 30, so until then why don't you find out a bit more about those in the running.
Melanie Behringer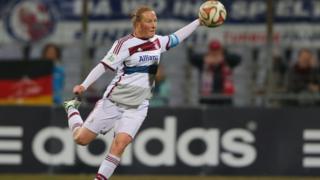 Getty Images
The German midfielder has now ended her 11-year career for her country, but it's been a very successful one.
She helped her country win the 2007 World Cup, and the 2009 and 2013 European Championship.
She also won gold in the 2016 Rio Olympics after helping to secure a 2-1 victory for the German national side over Sweden.
She said winning the gold medal was "Of course an amazingly beautiful feeling. Indescribable".
An Olympic gold medal is a pretty good way to end a career, don't you think?
Ada Hegerberg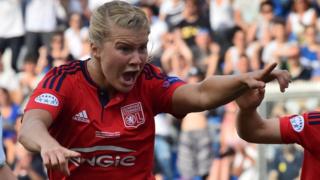 Getty Images
At 21, the Norwegian forward is the youngest of the players on our list. But she certainly works just as hard as the older players.
She was top goal scorer in the French league, getting 33 in the net, and in the Women's Champions League, where she scored 13 during the 2015-16 season for her team Olympique Lyonnais.
And her success has already been recognised.
She was also voted Uefa Best Women's Player in Europe for 2016, and became the first woman in 20 years to be awarded the Norwegian Golden Ball - the country's annual award for it's best footballer.
Hedvig Lindhal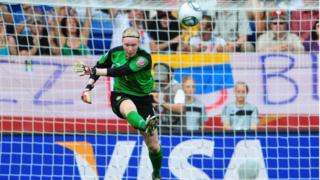 Getty Images
The Chelsea goalkeeper has done great things for the club since joining in 2014.
In her first season, the Swede helped the side win the Women's Super League title and the FA Women's Cup.
She also did her country proud during two separate penalty shoot-outs at the Rio 2016 Olympics, securing the side silver medal place for the Swedish national team.
Her efforts have seen her named Swedish Women's Goalkeeper of the Year on five separate occasions. Quite the reputation!
Marta Silva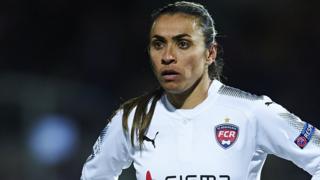 Getty Images
Marta Silva is possibly the most famous female footballer on the list.
The Brazilian forward has won Fifa's World Player of the Year award five times, from 2006-2010.
As well as playing for her country, she's a star signing at American side Orlando Pride, and also works hard off the pitch, championing women's football across the world.
When she was a child, Marta tried to help make money for her family by selling clothes and fruit.
Christine Sinclair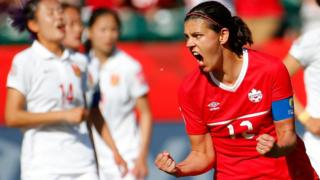 Getty Images
The Canadian Captain could be one of the reasons football has come so far in the country in such a short time.
Under her leadership, Canada reached their highest ever Fifa ranking of fourth.
Sinclair is also second on the all-time list of women's international goal scorers with 167 international goals.