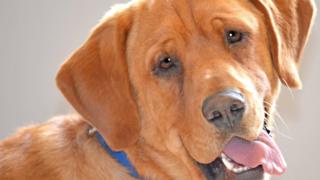 Bissell Pet Foundation
A one-year-old Labrador finally has a new home after seeing thousands of his animal friends get new owners.
Eastwood was the only animal left after a charity found new homes for 1,571 cats and dogs in just one day.
Eastwood had been poorly when he was younger and the charity thought this may have put people off.
But thankfully the story has a happy ending.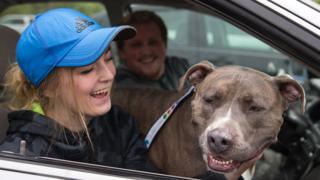 Bissell Pet Foundation
The Bissell Pet Foundation had a free adoption day at 69 shelters in the American state of Michigan, which meant loads of people came to look for new pets.
A thousand animals got new homes in the build up to the big day too.
Lots of people heard about Eastwood being left on his own and tried to find him a new home.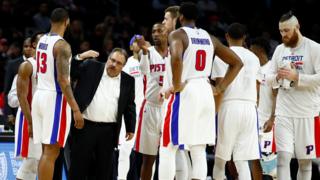 Getty Images
One family who heard about Eastwood was the Van Gundy family.
Steve, the dad of the family, is coach of the Detroit Pistons, a very famous basketball team in the United States.
They had meant to go to the adoption event but missed out.
When they heard Eastwood was still waiting to find a new home they said the knew he was the dog for them.
The family say they are looking forward to taking Eastwood swimming in the lake by their house.