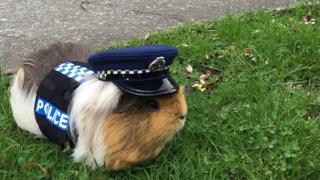 New Zealand Police
Police in New Zealand have a new rodent recruit to help spread their safety messages - Elliot the guinea pig!
The pet animal's been a hit since appearing on New Zealand Police's social media, posing in his own mini police cap.
The latest post features Elliot on the roadside, calling on people to drive safely.
Elliot is 'quoted' in the caption as saying: "I am not too fast and that's the way I like it - slow is safe!"
The guinea pig first appeared over Easter weekend, after the "excess of calls" the New Zealand Police Easter Bunny was getting...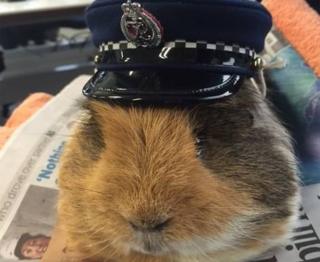 New Zealand Police
In another post, Elliot is snapped with a toy car that had been "dumped".
The post is used to remind people to lock their cars and keep their valuables safe.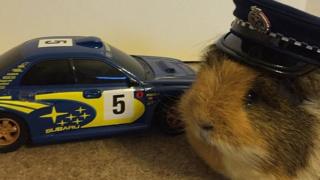 New Zealand Police
The four-year-old guinea pig is the pet of someone in the police media team.
New Zealand Police told Newsround: "[We] are always looking at new ways to communicate with the public and promote messaging as quickly and as efficiently as possible."
It said Elliot spends a lot of his spare time grazing on grass, green vegetables and hay at home, and getting cuddles from his family.