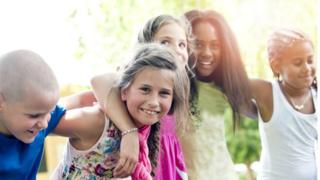 iStock
You may feel like you've only just got back to school after Easter but there's no uniforms today as there's another bank holiday - hooray!
So we want to know how you are spending the day.
Have you got anything special planned with your friends or your family or is it just a day to relax?
This chat page is now closed.
Your Comments:
I'm going bowling for my birthday.
Charlotte, 8, Leeds
I am going rock climbing with my two sisters and my granny and granddad. I am so excited!!!
Lula, Shrewsbury
I'm spending the day at Drayton manor, fingers crossed the sun is shining! I'm going with my mommy, nanny, granddad, uncle and little sister.
Lacey, 8, Worcestershire
Me and my family are taking our rescue dog to a dog show!
Lucie, 6, Manchester
Today I am going to the park and seeing my niece.
Brooke, 11, Manchester
My mum and I are going to Reach Fair in Cambridgeshire where the Mayor opens it by throwing newly minted pennies for the children.
Tess, 11, Cambridgeshire
I am going swimming them to watch a drama!
Breena, 11, Stockport
I am going to have a BBQ with my friends and family.
Russell, 7