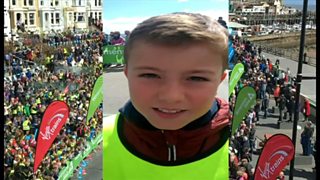 Tour de Yorkshire fan excited about race
The 2017 Tour de Yorkshire has got off to a flying start in Bridlington, Yorkshire.
Thousands lined the side of the streets to cheer on the competitors.
We spoke to a young Yorkshire resident Max to see what the atmosphere was like down on the start line.
Check out the video.