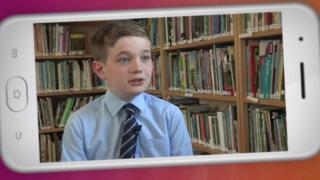 What are your parents like on their phones?
A big survey suggests that some children are worried about the amount of time mums and dads spend checking their phones.
More than one in every three 11 to 18-year-olds said they asked their parents to limit their time on their phones.
One in five said using mobiles stopped their families enjoying each other's company.
We wanted to find out what you think.
The research was carried out by Digital Awareness UK, and the Headmasters' and Headmistresses' Conference.