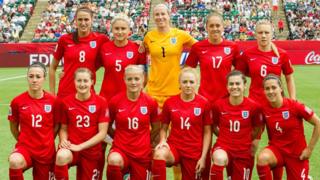 Getty Images
England and Wales will face each other in the qualifiers for the 2019 Women's World Cup.
They were drawn in the same qualifying group for the competition, which will take place in France.
Northern Ireland and the Republic of Ireland are also together in a group, while Scotland will face competition from Switzerland.
Altogether 24 teams will take part in the finals of the competition, which will be held in June 2019.
The qualifying matches will take place between 11 September 2017 and 4 September 2018.