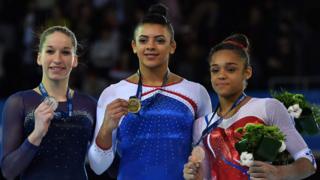 Getty Images
Ellie Downie has made history at the European Championships.
She became the first British gymnast to win all-around gold at a major international championship on Friday.
Congrats, Ellie, who's won a total of four medals at the competition in Romania.
Here are 10 things you might not know about the 17-year-old superstar...
1. Ellie started doing gymnastics when she was just three years old!
Her first big success was at the 2012 School Games where she won six gold medals.
2. She won four medals in the Youth Olympic Games in 2014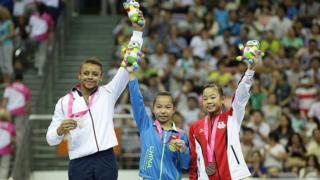 Getty Images
A year later, when she was 15 (and already pretty busy with GCSEs), Ellie took bronze at the European Championships in France.
It made her the first female gymnast ever to win an individual all-around medal for Great Britain.
3. Her first Olympic experience was at Rio 2016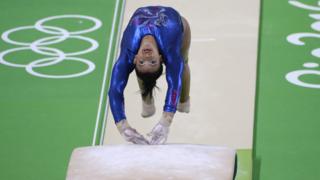 Getty Images
She finished 13th in the all-around final.
4. Ellie keeps her medals on the wall...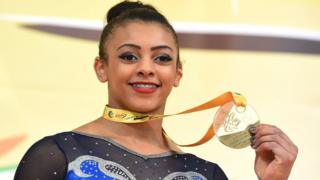 Getty Images
...instead of in their boxes. It's so that she can see them all the time!
5. There's one sport Ellie isn't very good at
She's not brilliant at everything! She's said that she's really bad at swimming, and uses a floatie.
6. She's not the only gymnast in the family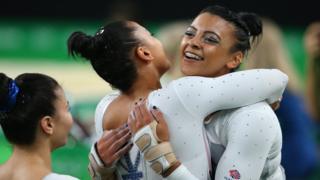 Getty Images
Her big sister Becky is another Olympian and European champion in the uneven bars.
7. Ellie is seven years younger than her sister
Ellie used to watch Becky training. When she was eight, she watched Becky competing in the Beijing Olympics, so it's no wonder she was inspired to do the same!
8. She was crowned BBC Young Sports Personality of the Year in 2015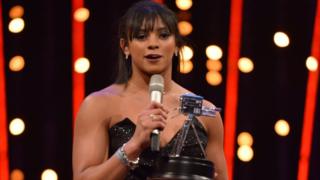 9. Her training schedule is gruelling!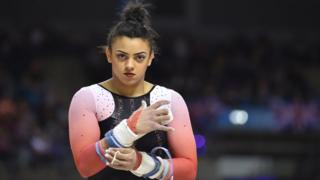 Getty Images
In a typical day, she does two sessions, each 2-3 hours long.
She's taken time out of education so that she can fully concentrate on gymnastics.
10. She gets mistaken for her older sister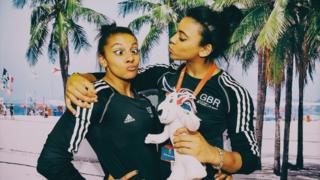 EPA
Even though Ellie is seven years younger than Becky, Ellie sometimes gets mistaken for the older sister because she's taller!