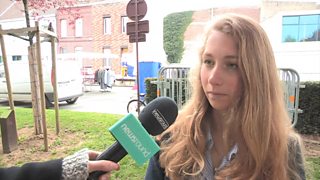 Who do French children think should be president?
It's almost time for France to choose a new president.
Adult voters in France will be heading to the polls on Sunday to choose from 11 candidates.
Children are not yet old enough to vote in the election themselves, but we went to France find out who they thought should win the country's top job.
French children tell Newsround what they think.