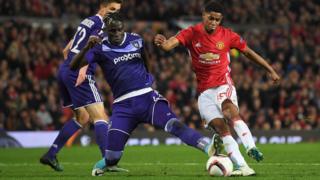 Allsport/Getty Images
Marcus Rashford's extra-time goal sent Manchester United into the Europa League semi-final beating Anderlecht 2-1 on a nervy night at Old Trafford.
United took the lead on the night and in the tie when Henrikh Mkhitaryan drilled in a low finish in the 10th minute but Anderlecht equalised when Sofiane Hanni scored after 32 minutes.
United were minutes away from a penalty shootout before Rashford got the winning goal after 107 minutes with a brilliant turn and finish.
That means Mourinho's men won 3-2 overall across both legs of the quarter-final.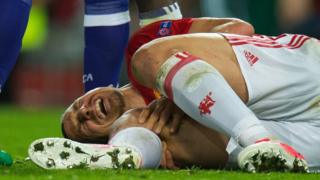 EPA
Winning the Europa League is very important for United and manager Jose Mourinho as it offers another route into the Champions League, European club football's biggest competition.
United will face Spanish side Celta Vigo in the semi-finals with the first leg to be played on 4 May.