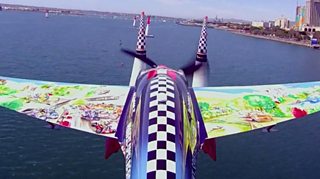 Amazing aeroplane acrobatics!!!
What's it like to race a plane? Check out a pilot's-eye view.
These incredible aeroplane acrobatics filled the skies of San Diego this weekend as the American city hosted the latest part of the Red Bull Air Race World Championships.
Competitors have to get around an aerial racetrack in the fastest time and with the fewest penalty points.
Watch this epic clip!