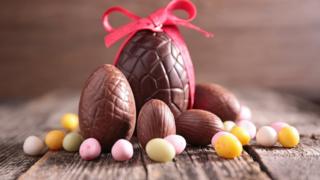 iStock
Famous golfer Rory McIlory has made the news by telling that Manchester United legend and assistant manager of the Republic of Ireland Roy Keane refused to give him an autograph when he was a child.
He said that because of this he will never refuse to sign a child's autograph.
That got us thinking - have you met anyone famous and if so who and did they talk to you or let you take a selfie with them?
Here at Newsround we want your stories! Have someone famous refused to talk to you or have you been given a fit from one you love?

Your comments
Hello my name is John and I'm 7 and this Easter I am going on an Easter egg hunt with my mummy and big sister in my back garden!
John, 7
Hi my name is Paul and this Easter me and Charlotte are going on an easter egg hunt. Please could you say tell Charlotte hello and that I look forward to seeing her!
Paul
This Easter I have been up to lots of things like going to church , baking , going to the park with my bike and lots more. On Easter Sunday , I am doing a Easter egg hunt at my Sunday school. For Lent I gave up chewing gum and bubble gum but not chocolate, I'm too obsessed with it.
Bella, 9, South London
I am going the the park on my bike and having my chocolate Easter egg.
Hope, 16, Scotland
I have given up chocolate for Lent and it's the hardest thing I've ever done! I'm really pumped for Easter Sunday when I can eat all the chocolate I like.
Olivia, 11, London
Eating chocolate & having a nice family meal
Joseph, 14, Northamptonshire