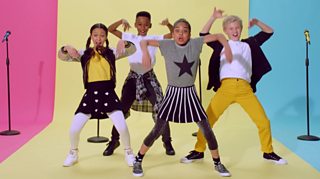 Kidz Bop on life in UK's newest pop group
What does it take to become a member of an all-singing, all-dancing pop band?
Four kids who know are Kidz Bop UK, the new British version of the American group that does cover versions of big pop hits.
Ashton, Lois, Max and Twinkle meet our reporter Whitney to tell her about their fans and being picked for the band.