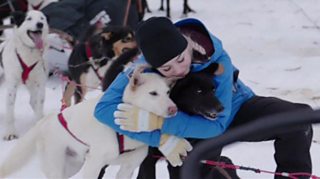 Pawsome dog sledders finish Polar journey
Dog-sled racers pushed themselves to the limits to complete a pawsome journey across the Arctic wilderness.
They were joined by more than 200 Alaskan and Siberian Huskies on the Fjallraven Polar expedition from Norway to Sweden in Europe.
The participants slept in the open, braving snow storms and freezing cold temperatures. Brrrr!
Watch Martin's report.