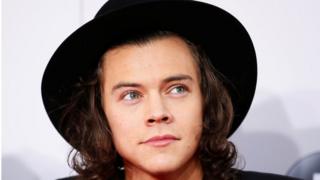 Reuters
Harry Styles could miss out on the number one spot this week - because of a problem on Spotify.
Shortly after Harry's new song 'Sign of the Times' was released on Friday, fans were unable to search for it on the streaming service.
Spotify told Newsround that "a technical glitch on Friday prevented Spotify users from being able to search for Harry Styles' new song" but that "it was resolved within a few hours."
This means Harry could have missed out on some streaming figures - which now count towards the number one spot in the official charts, along with downloads and sales of singles.
He's up against Ed Sheeran's Shape of You, which has been the official number one for 13 weeks.
It looks like it will be a close race - Harry's currently beating Ed on downloads on iTunes, but Ed's doing a lot better in the streaming charts on Spotify.