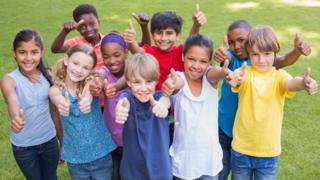 Getty Images
Many parts of the UK have been enjoying one of the hottest weekends of the year so far.
With temperatures reaching as high as 24 degrees in some places.
We want to know how you are enjoying the sunny weather.
This chat page is now closed.
I'm playing with my new dog Willo in the back garden.
Finlay, 11, Kent
I am going horse riding.
Skylar, 11, London
I went with my friends to Anglesey abbey and had my friends over for a sleepover and then the next night I went to see their house!
Georgie, 12, Hertfordshire
I have just been chilling out and watching CBBC, we are going to get many Easter eggs and my friend might come after.
Manelle, 11, London
Last night we slept out in our tent in the garden and toasted marshmallows!
Emily and Lauren, 9 and 8
It has been great weather, I have been to the fair and I hope this nice weather stays for the summer.
Destiney-Porscha, 12, Wales