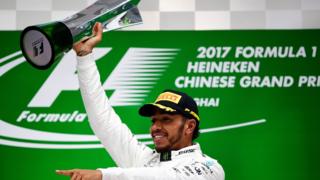 Getty Images
Mercedes driver Lewis Hamilton has won the Chinese Grand Prix.
It's the Brit's first win of the year and German driver Ferrari's Sebastian Vettel finished second.
It looks like 2017 will be a fight between the two multiple champions.
The next time the two men meet will be in Bahrain in the Middle East next weekend.