Seven young people from across the UK and Ireland have been honoured for their achievements at the 10th anniversary of the Rotary Young Citizen Awards.
The organisers say each winner is being rewarded for making a big contribution to their communities.
Here are some of their stories:
Mohamad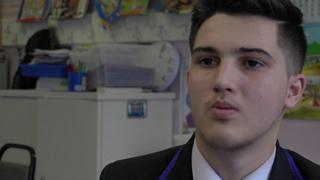 Mohamad grew up in Syria. His family was forced to leave the country when he was 10 years old because there was a war there.
His family moved to England and Mohamad started school.
Mohamad's dad got injured at work and his mother discovered she had cancer so now he looks after them at home.
You can read more about other young carers here.
Molly
In 2015, Molly saw a lot of homeless people sleeping on the streets and she wanted to help them.
She came up with the idea of giving out "Dignity Packs" to the homeless
These packs have important items like toothbrushes, deodorants and warm hats.
Molly saved all her tips from her part-time job and bought all the items needed to make the packs.
Kare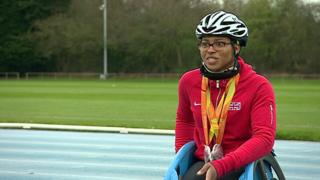 Kare - who's 16 - won silver and bronze medals at the rio Paralymics in 2016. Newsround even chatted to her afterwards.
She has cerebral palsy which affects her legs and mobility and means she uses a wheelchair.
She was inspired to try wheelchair racing after watching the London 2012 Paralympic games.
Harry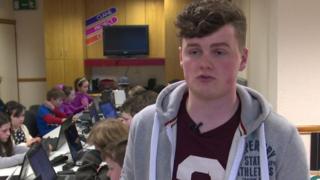 Harry started his first business, Kid Tech, in 2013 when he was 15.
It designs and delivers courses in technology and coding for children aged between seven and 14.
Abbey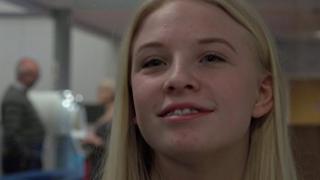 14-year-old Abbey spends her time making sure that children who are in care have the best experience in care they can.
She says she likes to give them a voice.
Abbey has helped change the way adults in the care service deal with young people in care like her.