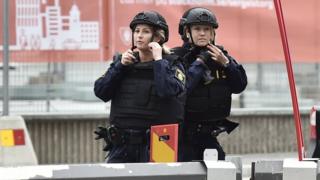 European Photopress Agency
Swedish police have arrested a man they believe to be the driver of a lorry which crashed into a shop in the centre of Sweden's capital city, Stockholm.
Four people have been killed and 15 people hurt in the incident, which took place on Friday afternoon.
Police say one of the people killed in the attack was British.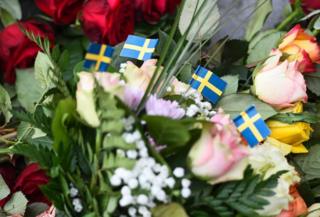 AFP
The owner of the lorry said that it was stolen earlier on in the day.
Swedish Prime Minister Stefan Lofven said everything pointed to an act of terrorism, but authorities are working to find out the details of what happened.
If you're upset by this story, or anything in the news, click here for advice.