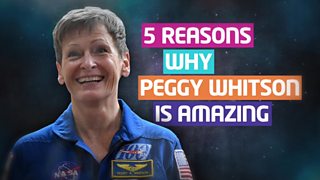 5 reasons why Peggy Whitson is amazing
Peggy Whitson is the awesome American astronaut who can't stop breaking records.
Today she breaks the record for the most days spent in space by any US astronaut.
Peggy adds that record to other achievements, including completing more spacewalks than any other female astronaut.
Here's Martin on five ways that Peggy Whitson is wowing us all!