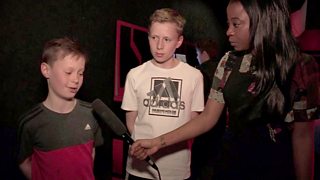 Should schools have eSports teams?
"eSports" is the short name for electronic sports - and they are big news at the moment.
Instead of playing football or tennis, players compete at computer gaming - a bit like what you might do with your friends at home.
eSports tend to be played in a team and the players might also play in front of a crowd of people.
They have become extremely popular in recent years. Some of the big tournaments take place in huge arenas with enormous crowds watching!
Whitney went to a schools eSport tournament in London to meet children who belong to eSports teams at their schools to see what they had to say about competitive computer gaming.