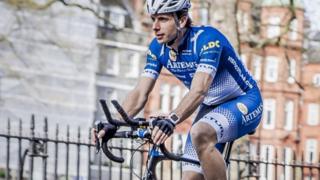 PA
Cyclist Mark Beaumont has announced plans to bike around the world in 80 days.
Back in 2008 he covered the 18,000 mile route in 194 days, setting a new world record.
Since then it has been broken by other riders, and now the current record is set at 123 days.
Mark will need to travel 240 miles a day to set a new fastest time.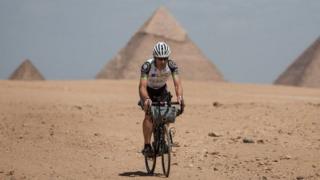 Jeremy Sutton-Hibbert
He will begin his epic ride on 2 July, but as a warm-up to the trip, he will cycle around the coastline of Britain, starting on Tuesday.
"The whole point of the next couple of weeks going around the coastline of Britain is to test the theory, to know that I can hold that 80-day pace."
He said: "I know what I'm getting into. I cycled around the world 10 years ago. It scares me. It intimidates me. But I believe this is possible."
The adventurer is raising funds for charity through his incredible record attempt.