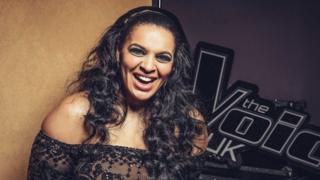 PA
The final act has been eliminated from The Voice, and the final three contestants have been confirmed.
Singer Michelle John left from the competition, after she came last in the public vote on Saturday night's show.
Her exit means that either Mo Adeniran, Into The Ark or Jamie Miller will be crowned the winner on Sunday night's show.
Find out more about them here.
It also means that either Jennifer Hudson, or Tom Jones will be this year's winning coach.
Before leaving Michelle said she was proud of her achievements on the show, and said: "I might not have won but I'm a winner".