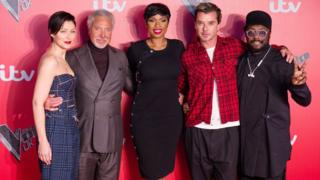 Jeff Spicer/Getty Images
Making it through to the final of The Voice 2017 are... drum roll please... Michelle John, Mo Adeniran, Into The Ark and Jamie Miller!
After a close semi-final, Max Vickers, Craig Ward, Truly Ford and Jason Jones were sent home.
This means Gavin Rossdale is the only coach without any acts in the final.
In no particular order, take a look at The Voice 2017 finalists.
The final four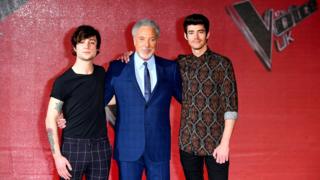 Press Association
Act: Into the Ark
Coach: Tom Jones
Into the Ark are made up of 20-year-old Taylor Jones and 25-year-old Dane Lloyd from South Wales.
They met when they were teenagers and found out they had the same taste in music.
They've been playing together ever since!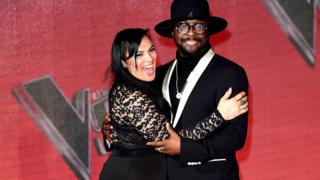 Press Association
Act: Michelle John
Coach: Will.i.am
When she was little, Michelle started singing in her local Gospel Choir.
So far in her career, she's worked with lots of different musicians including Ed Sheeran.
She's even performed at a concert for Barack Obama at The White House.
Michelle was a vocal coach on an old TV singing contest called Pop Idol but now she's front of stage and ready for the final.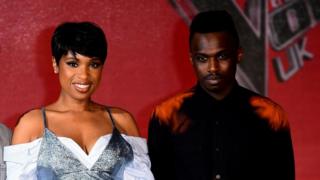 Press Association
Act: Mo Adeniran
Coach: Jennifer Hudson
Twenty-one-year-old Mo was asked to audition for The Voice after people heard him sing at an open mic night.
He almost teamed up with his housemate, Max Vickers, to perform as a duo but they decided they weren't ready.
Sadly, his friend Max is out of the show but Mo is still in with a chance of winning The Voice.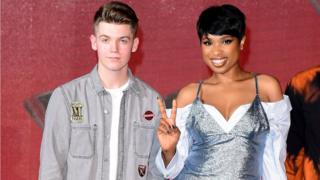 Press Association
Act: Jamie Miller
Coach: Jennifer Hudson
At 19-years-old, Jamie is the youngest finalist in The Voice 2017.
He quit his job for a chance on the show and has a supportive family in Cardiff.
Jamie's been singing since primary school and his older sisters are pretty proud of their brother for getting this far.
Good luck to all four finalists!