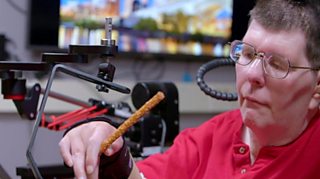 Paralysed man feeds himself again
A paralysed man can now eat and drink again thanks to new technology which reconnects his brain with his muscles.
American Bill Kochevar, who was paralysed from the shoulders down in a cycling accident, said he was "wowed" to regain control of his right arm.
Watch Ricky's report to find out more about this incredible story.
Pictures from Case Western Reserve University.