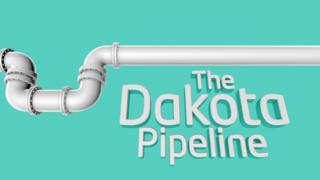 Dakota pipeline explained
The Dakota pipeline is a special pipe, which will be used to carry oil from the US state of North Dakota to another state called Illinois.
It's led to huge arguments between people who support it and other people who are protesting against it.
Watch Ricky's report to find out what this pipeline is, why it's being built and why it has caused disagreements.