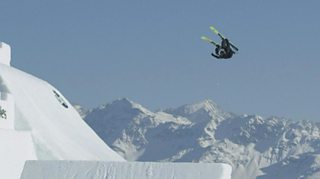 Wow! Amazing ski trick 'a world-first'
Are you ready to see something that might make you feel a little dizzy?
18-year-old Swiss skier Andri Ragettli has completed the first ever quad cork 1800 trick.
He spun round five times, and backflipped four times, over a 35 metre ski jump in Italy.
Watch it now!