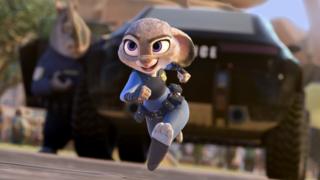 AP
A Hollywood screenwriter has accused Disney of stealing his ideas for Oscar-winning film Zootopia.
Gary Goldman is taking Disney to court, because he says that they copied ideas that he'd pitched in 2000 and 2009 for a very similar set of movies and TV programmes.
Although his ideas were rejected, he says that the Zootopia movie had the same title and theme, as well as copying settings and characters.
Disney has said it is not true.
In a statement, Disney said: "Mr. Goldman's lawsuit is riddled with patently false allegations.
"It is an unprincipled attempt to lay claim to a successful film he didn't create, and we will vigorously defend against it in court."