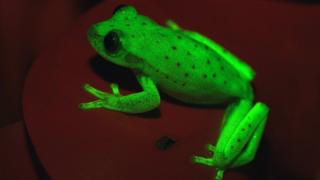 AFP
Scientists in the South American country of Argentina have discovered a Tree Frog that can glow in the dark.
It's official name is Hypsiboas punctatus and it's the first frog ever discovered that can do this.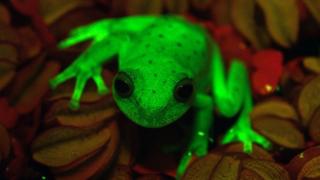 EPA
They're not alone though, other creatures such fish, scorpions and birds have been known to be able glow.
Scientists believe the frogs glow as a way to communicate with each other.