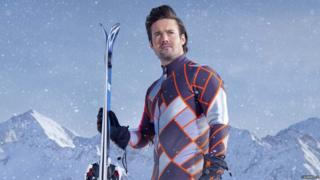 Channel 4
The winner of The Jump 2017 is Spencer Matthews.
The Channel 4 celebrity winter sports competition ended last night with a showdown between the Made in Chelsea star and Olympic gymnast Louis Smith.
Spencer came out on top to win the cow bell trophy as he beat Louis Smith by almost one metre in the final jump.
The Made in Chelsea star told fans 'To all those who supported me in #TheJump thank you from the bottom of my heart. Love to all my fellow competitors too!!'