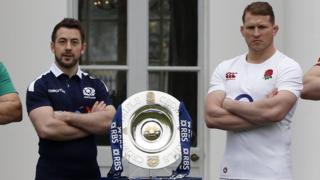 Reuters
England and Scotland are going head-to-head today in what could be a deciding match in this year's Six Nations rugby competition.
A win for England at Twickenham would mean the team keep hold of their Six Nations title with a game to spare.
Victory would also see them equal New Zealand's 18-match winning streak.
Scotland will be hoping to hold back the boys in white, but they haven't won at Twickenham since 1983.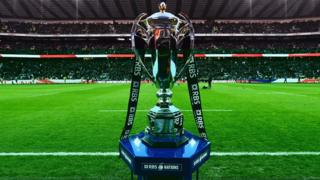 Allsport/Getty Images

This chat page is now closed - thank you for taking part
I think Scotland will win because they played well this season. My message for the team: Good luck guys, have a good game, score loads of tries.
Libby, Edinburgh, Scotland
England do have a good chance of winning.
Jessica, London, England
Scotland have a good chance, because they have already beaten Ireland and Wales.
Lewis, Haddington, Scotland