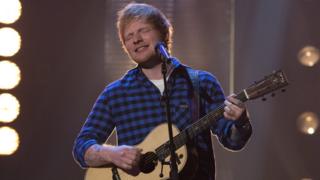 PA
Exiting news for Ed Sheeran fans! The singer-songwriter has told Rolling Stone magazine that he's planning to create a new boy band, and has even started auditioning for members.
Ed's already having a great year, with the success of his new album 'Divide', but that's not stopped him starting work on his next project.
He says that he wants the band's music to be "really, really decent. Superpop, but obviously credible", and he's already written some songs for the group.
He's looking for three or four boys to make up the band, and is hoping to take the group on tour with him.
It won't be the first time that Ed's written songs for other people to sing - he wrote several songs including 'Little Things' for One Direction, as well as writing for Olly Murs, Taylor Swift, Justin Bieber and others.