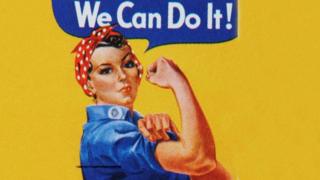 It is International Women's Day, which celebrates the achievements of women around the world.
The day is being marked with parades, speeches and special events.
It is held on 8 March every year and also aims to highlight the importance of men and women being equal.
So we want to hear from you...

We want to know which woman inspires you and why?
It can be someone famous or someone from your life who you think is great.
What is it about them, or what is it that they do, that inspires you?
Thank you for your comments. This chat page is now closed.
I am inspired by Emma Watson because she is a brilliant actress and is so amazing.I want to be an actress when I am older because of her.
Abigail
My most inspirational women is Malala Yousafzai.
Zainab, 10, Blackburn