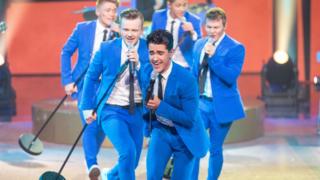 Reports that the winners of Let It Shine - Five to Five - will not have as big a role in the upcoming musical The Band as many fans of the show had hoped, have been denied by the team behind the musical.
Let It Shine saw singers enter a talent competition to win the chance to perform as a group in an upcoming musical featuring Take That songs.
An official spokesperson for The Band musical has told Newsround that reports the boys will just be backing singers in the show are "simply not true."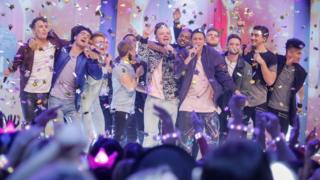 At the end of February, boy band Five To Five dazzled the Let It Shine judges and went on to win the show.
In the final, it was announced the winners would get "the role of an all-singing, all-dancing boy band in a hot new musical called The Band".
When the Let It Shine result was announced, Gary Barlow said to the winners: "You will be on stage with this musical in September in Manchester, so see you there."
But reports started to spread that the group would actually only get to be 'backing singers' in the production.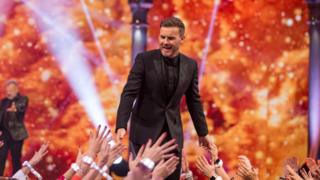 "Any report that the band will be 'backing singers' has not come from any official source," the official spokesperson told Newsround.
Judge Gary Barlow has also taken to social media to dismiss the rumours, saying they are "utter rubbish".
Five to Five will be singing in 14 of Take That's songs as part of The Band.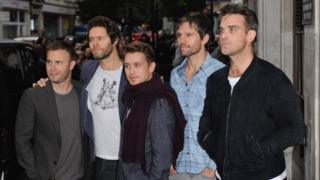 Getty Images
But when asked whether or not the group would ever be singing or dancing completely on their own in the show, the team behind the show didn't comment.
They also wouldn't say if the boys would be speaking any lines or not.
"There are lots of exciting elements to the plot of the show and when we are finally able to unveil these, everything will make sense," they added.
Fans will have to wait until the beginning of April for more details about the musical and what will happen in it.