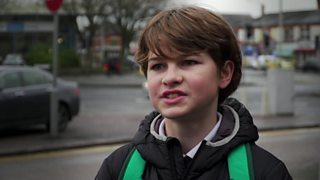 Special backpack helps track pollution
From pollution high in the air, to pollution down on the ground. A student in Leicester is helping experts find out how clean or dirty the air we breathe is, as he walks around.
14-year-old Logan has been helping researchers to monitor the air in his city.
He has been given a special air monitoring device to measure the air around him, and he carries the device in a specially adapted backpack.
The results have changed his friends' habits. Take a look at the video.