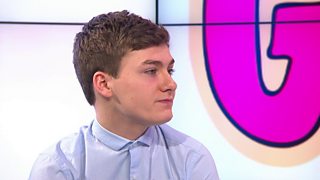 Dumping Ground gets new homeless character
CBBC drama series The Dumping Ground is focusing on the issue of homelessness through a new character called Alex.
It's a big problem - it's estimated that 1.2 million people aged 16 to 25 in England have at some point stayed in an unsecure or unsafe place.
Actor Connor Lawson, who plays Alex, and Gaia Marcus, from the homelessness charity Centrepoint, join Jenny on the sofa to talk about it.
You can watch the show to find out what is in store for Alex.