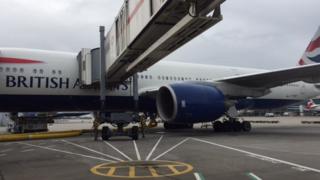 Carly
A tiny mouse on a plane has caused big problems for passengers trying to fly from London's Heathrow Airport to USA.
The British Airways flight to San Francisco was cancelled after a mouse was found, even though passengers were strapped in and waiting to take off.
Carly, who was on the flight, said the air crew announced that "a rather unusual occurrence has occurred".
They said that planes cannot take off with mice onboard and that another flight would be laid on.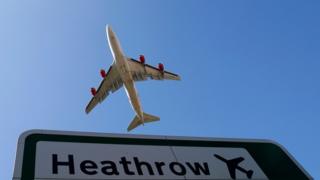 Reuters
"I'm not sure people knew how to react," said Carly.
She said they had been told another plane had been found, but the passengers would have to wait several hours before their new aircraft could take off.
British Airways has not yet commented, and Heathrow Airport said it could not comment on individual flights.