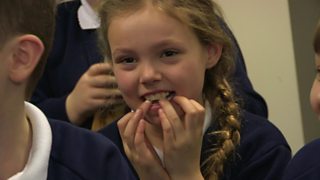 School surprised by World Book Day win
It's World Book Day and many of you are bringing your favourite book characters to life by dressing up!
The idea is to encourage you to explore and enjoy books and reading.
Ayshah meets some school kids who LOVE a good book - and surprises them with the news that they've won the World Book Day Award!
Watch the video and .